Large Kashmiri tinned copper lidded water ewer, pitcher, jug with foliate detail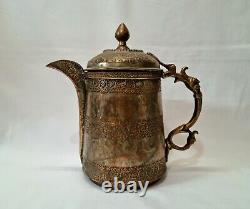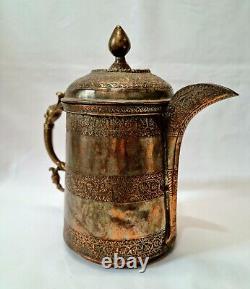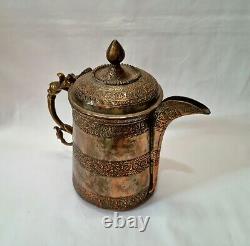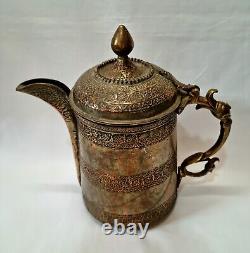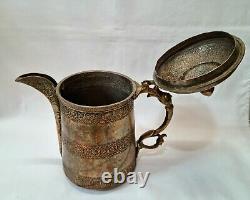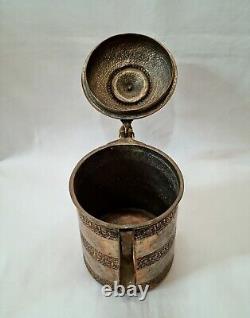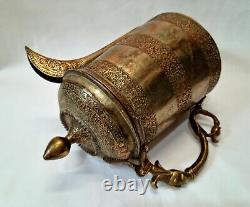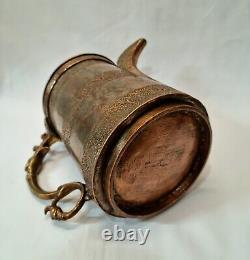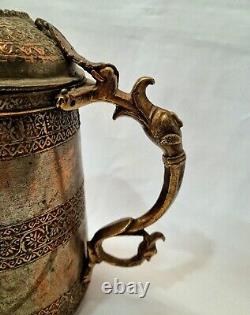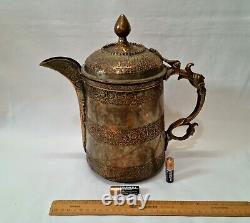 A lovely late 19th Century tinned copper lidded water ewer from the Kashmir region of Northern India. The body has three bands of foliate design. The lid is similarly decorated and is hinged from the top of the shapely brass handle in the manner of a stylised serpent. It is a large size and weighs over 1.6kg. Externally the finish has a good antique tarnished colour (left uncleaned).
The body is in good order for a copper vessel with just a few minor dings, but no large dents. The tinned finish has a uniform degree of copper bleed all over. The brass lid finial sits at an angle. The hinge pin may have been replaced.
Height: 26.834 cm (10.564). Width: 27.688 cm (10.901) inc. Diameter: 15.652 cm (6.162) at base of body.