Hammered Royal Surahi Design Copper Jug Pitcher, Storage Serving Water 1600 ml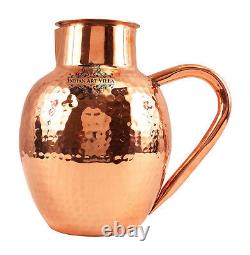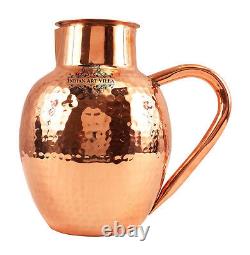 MAKES YOU LOOK YOUNGER & HAVE HEALTHY SKIN: The COPPER JUG water is Anti-Aging. Drinking water from copper pot can thus help you look younger and fitter. Sample Copper Cleaning powder and instr.
Great for weddings, anniversary gifts or simply as a new addition to your existing collection, which fits an active lifestyle.