Copper pitcher, water Jug 2 liters, flower Pattern + Rare Beautiful Vase (2)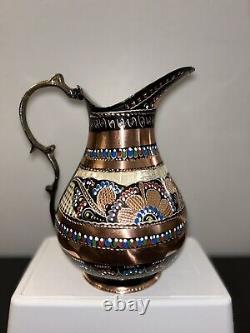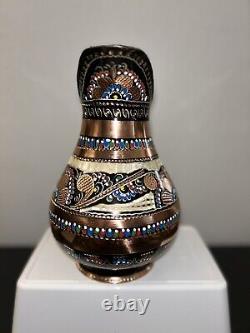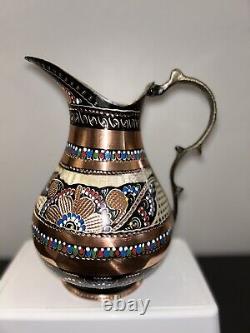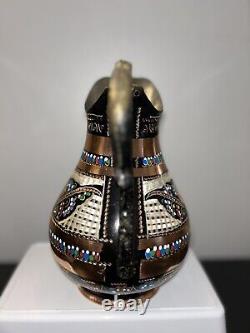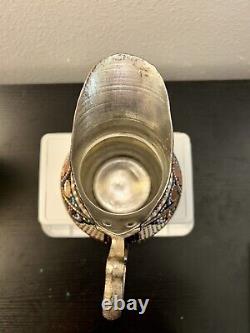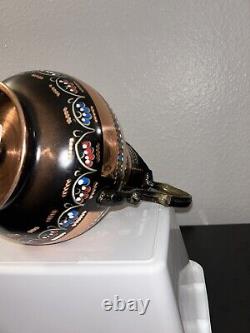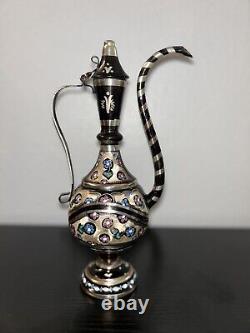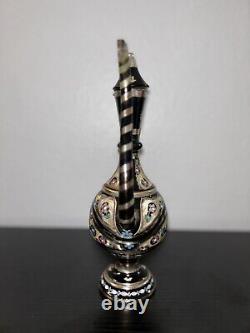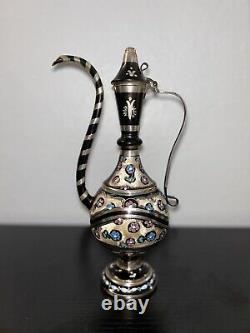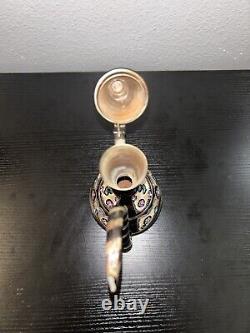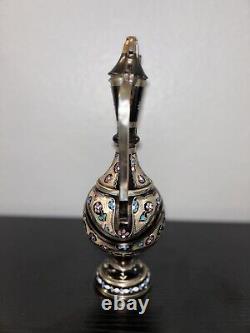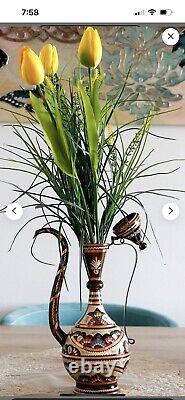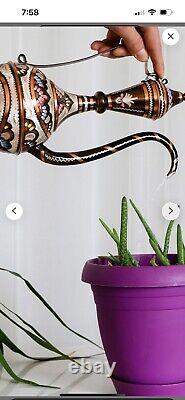 This copper pitcher is a rare find with a beautiful flower pattern that will add a touch of vintage charm to any home. It comes with a matching vase, making it a perfect set for collectors and antique enthusiasts. The pitcher has two compartments and a capacity of two liters, making it ideal for serving water or other beverages. The vase is unboxed and has an original, patterned finish that complements the pitcher's design. Its blue color and antique character make it a unique addition to any collection.
This set is made of high-quality copper material and is a licensed original. Its theme is centered around flowers, adding a touch of natural beauty to any space. It is perfect for anyone who appreciates vintage items and will make a lovely addition to any dinnerware or serveware collection.