Copper Pitcher Jug with lid Antique & Handcrafted Rare Vintage Cooper Pitcher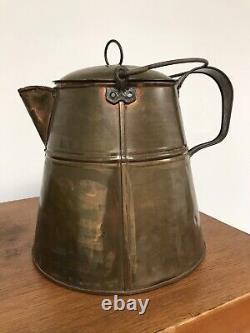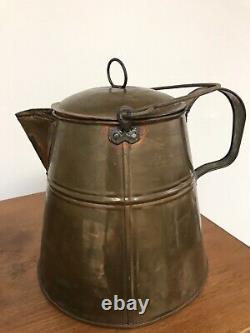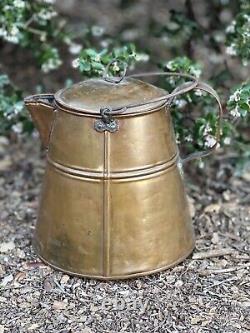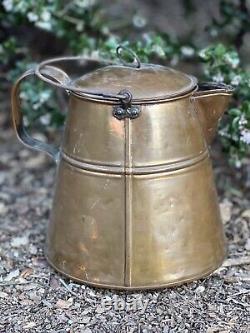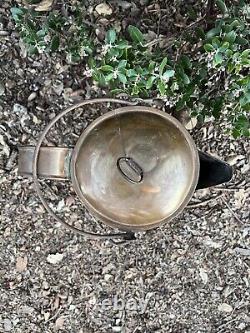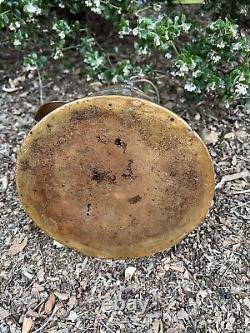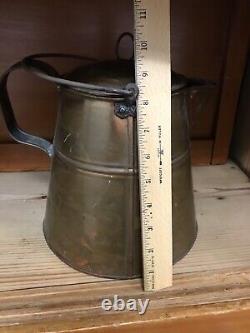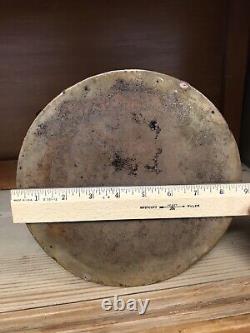 Title: Rare Antique Handcrafted Copper Water Pitcher Jug with Lid. This antique copper water pitcher jug is a true gem and a rare find for collectors of vintage and handcrafted items. It is made of solid copper, and the lid is also crafted out of the same material, adding to the overall beauty of the piece. The intricate design and details of the pitcher showcase the skill and craftsmanship of the artist who made it. This is a handmade piece, and it has a unique and distinct charm that sets it apart from other copper items.
The pitcher's dimensions are perfect for holding water or any other beverage of your choice, with a height of 10 inches and a diameter of 9 inches. This antique copper water pitcher jug is in excellent condition considering its age, and it has been lovingly maintained throughout the years. Its antique patina adds to its vintage appeal, making it a perfect addition to your collection or as a statement piece in your home decor. Don't miss the opportunity to own this rare and one-of-a-kind antique copper water pitcher jug. It is sure to be a conversation starter and an item that you will cherish for years to come.
By purchasing this you are not only adding a touch of elegance to your home or office, but you are also contributing to a great cause. All profits from this sale will go directly to The HeartTouch Project, a nonprofit organization that provides comfort and support to patients and families in hospitals and hospice care. The HeartTouch Project uses a unique combination of therapeutic touch, compassionate listening, and other healing modalities to help reduce pain, anxiety, and stress for patients and their loved ones. Thank you for your support!