Antique Water Pitcher Edwardian Art Nouveau American Clear Glass Silver Overlay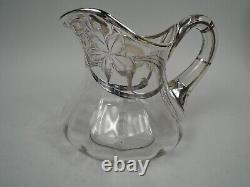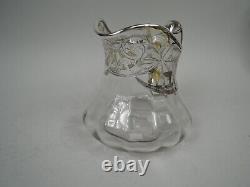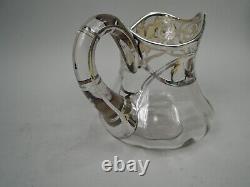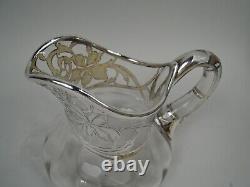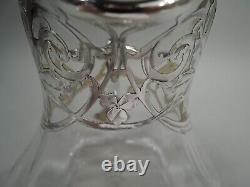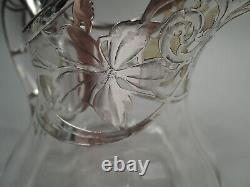 American Art Nouveau glass water pitcher with engraved silver overlay. Low with helmet mouth and spread bottom. Interior lobing and high-looping handles with silver bands. At top overlay in form of leafing scrollwork and flower heads.
Dimensions: H 6 3/4 x W 8 x D 6 1/2 in.