Antique Victorian Silver Plated Water or Lemonade Jug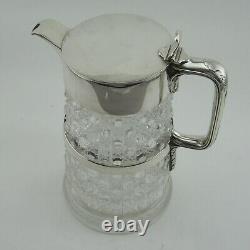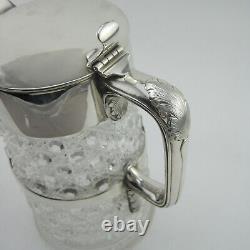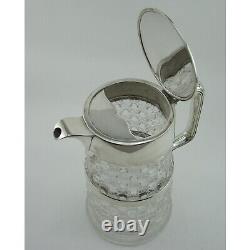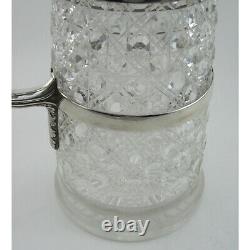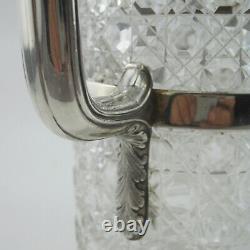 A very good quality Victorian silver plated water or lemonade jug. Plain mount with a hinged lid cast leaf motif handle. Fine hobnail style cut glass body finished with a star cut base. In very good silver plated condition.
Maker: English Height: 22.2cm (8.75") Width: 12cm (4.7") Weight: 1.8 kg.