Antique 12 Hammered Copper Water Jug Pitcher Flower Vase Farm House Decor 2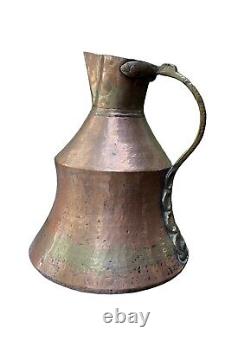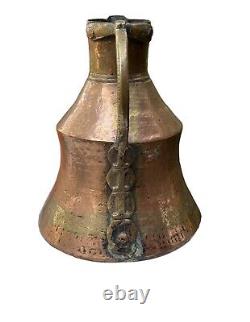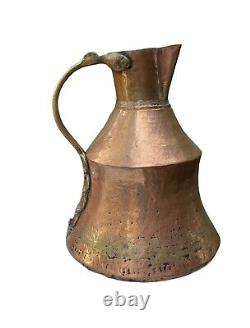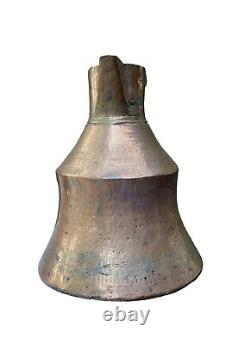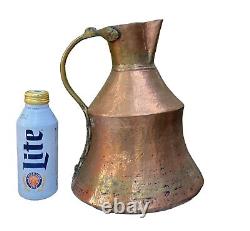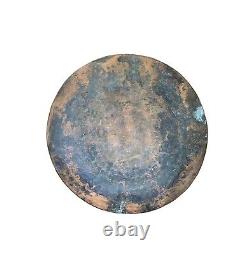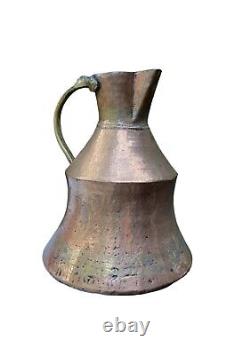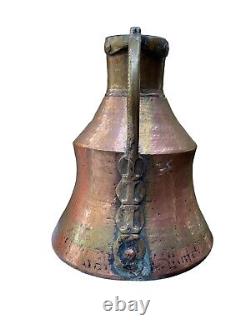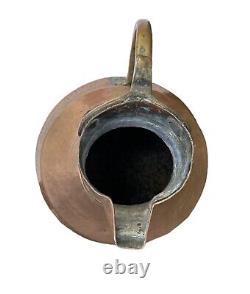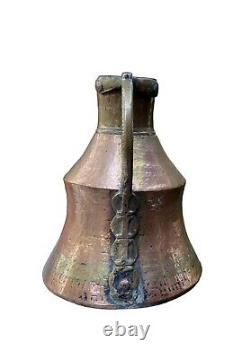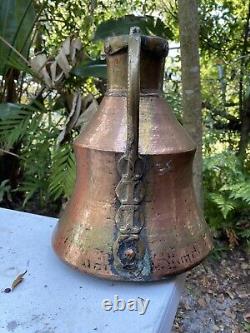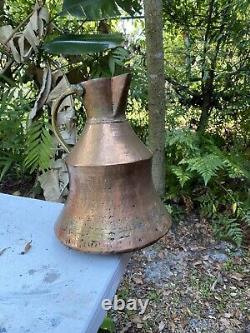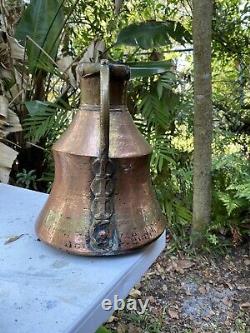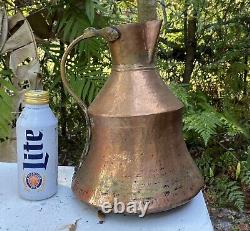 This antique hammered copper jug is a unique addition to any collection or farmhouse decor. Measuring 12 inches tall, it can be used as a water pitcher or as a vase for flowers.
The copper material adds a rustic feel, while the handmade craftsmanship gives it personality. The origin of this pitcher is unknown, but it is in good condition considering its age. It has not been modified from its original state. Whether displayed as a standalone piece or used for practical purposes, this antique copper jug is sure to catch the eye of any collector or decor enthusiast.
Measures 12 inches high by 10 inches wide.